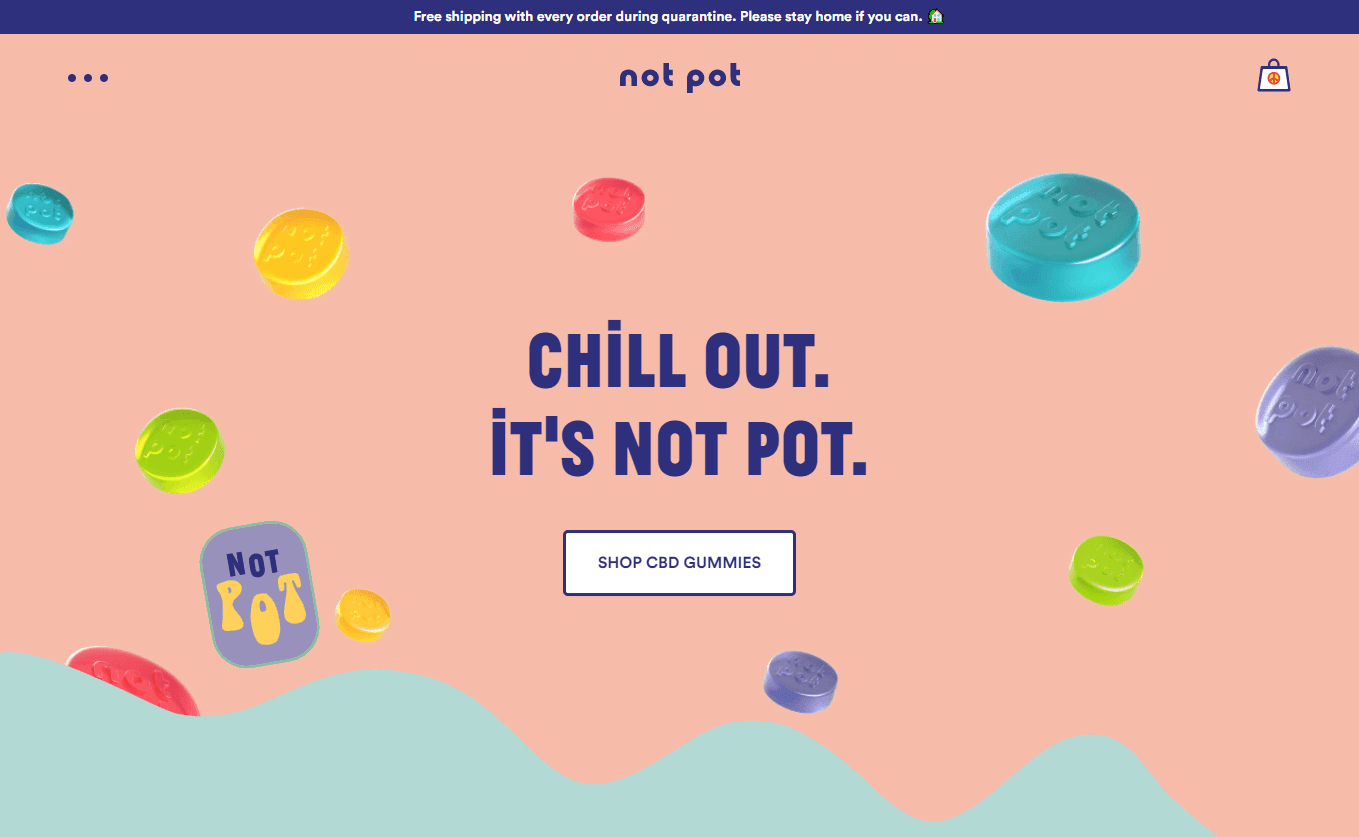 Not Pot
Completed in March 2020
The Brief
Not Pot had a stunning, unique brand, but their Shopify theme was specifically coded to work with only a single product offering.
The Solution
In order to support their growth, I created a new Shopify theme from scratch to support newly developed flavor offerings as well as a merch line. The goal for this rewrite was to empower the merchant to be able to update content and products without developer intervention.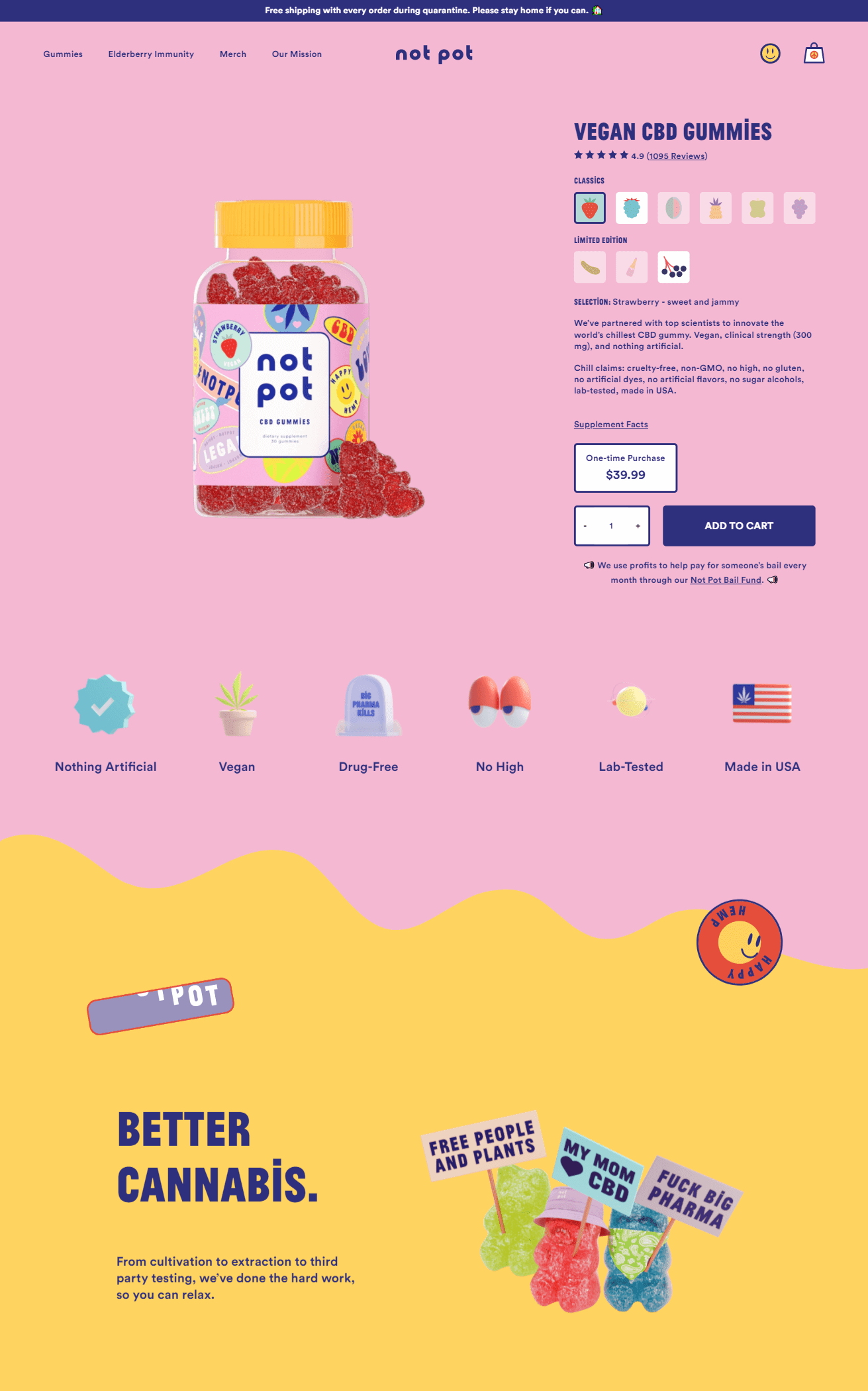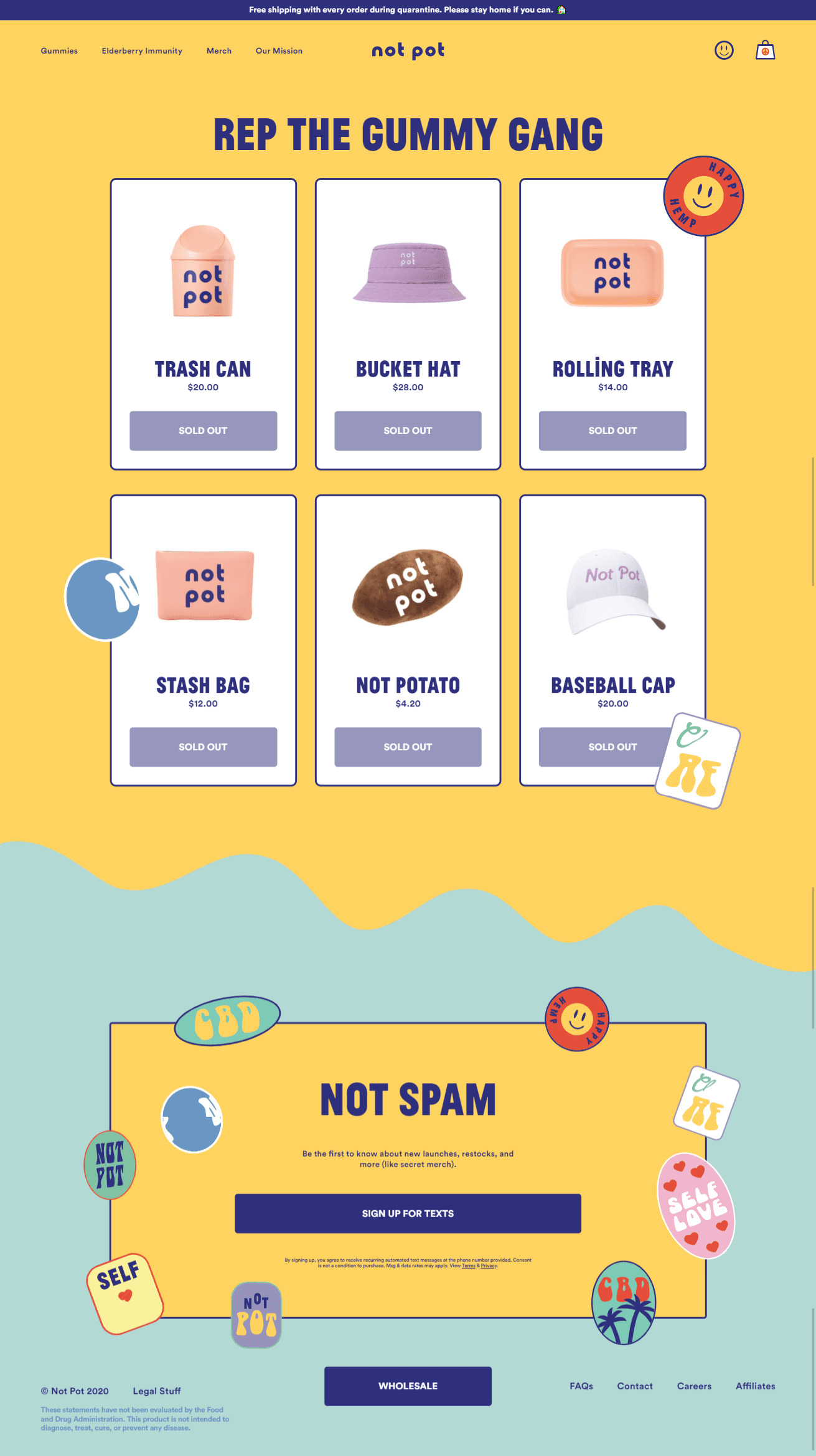 Highlights
Animations
The site features a ton of animation, from the rolling of the wave dividers to individual sticker animations. I made sure to respect user preferences by detecting when reduced animations were preferred, and took care to optimize for perfomrnace by pausing all animations that are out of the viewport.
Integrations
The site included a custom ReCharge integration in order to support a custom UI while allowing the customer to purchase the prooduct on a reocurring basis. I also integrated both the Klaviyo and PostScript APIs for all of Not Pot's marketing efforts.